We have collected some of the ideas below. Send us a remark, if you like or dislike some of them. Then we will be better at prioritizing our work.
Please share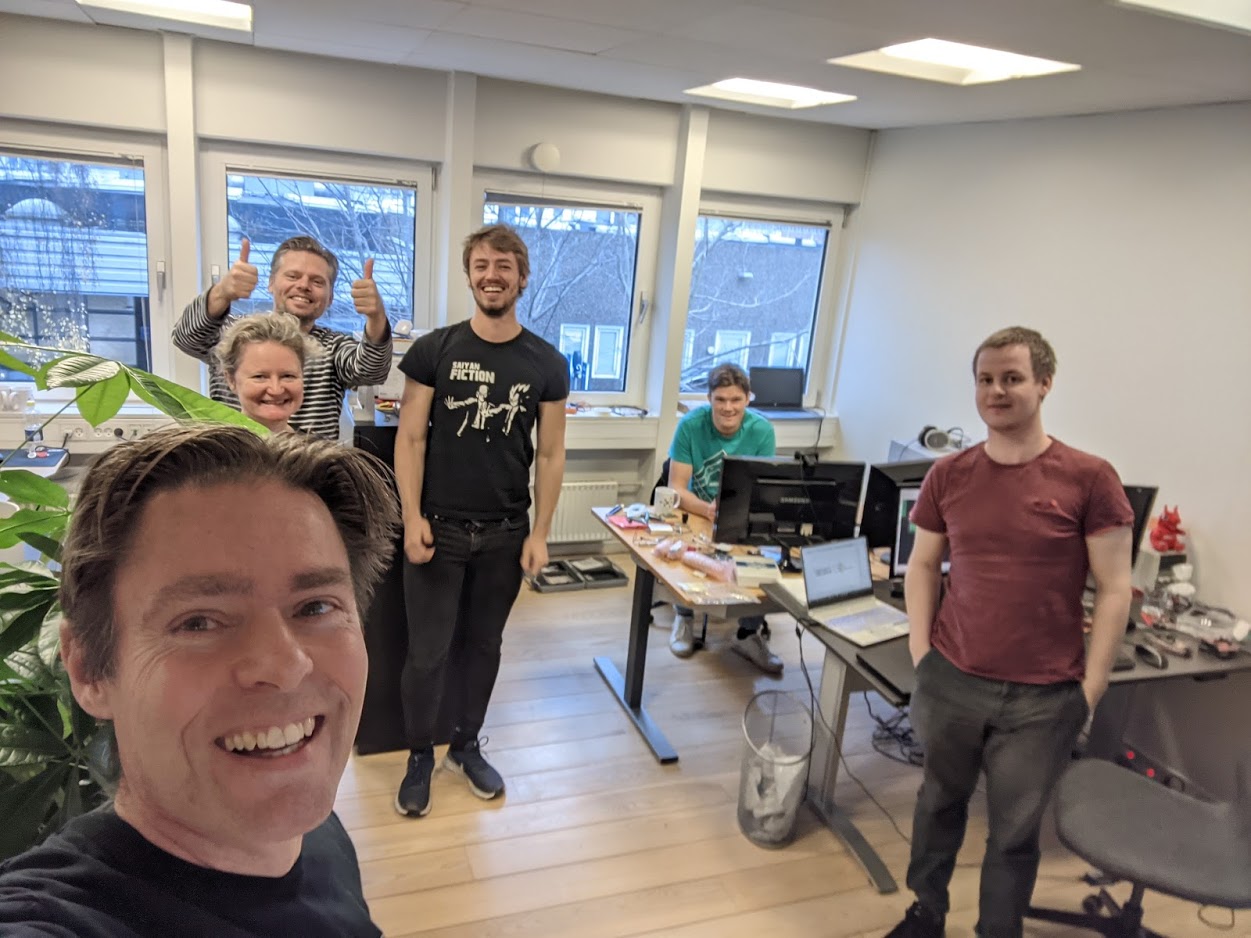 First of all, we're a handful of engineers doing nothing but this, so it is very valuable to get your votes for things to do. This is what we like to do. But some patience may be required - there are tens of thousands of you, using our apps and systems. All those brains put together will produce more ideas than we can expedite and finance. We are a business and we do have to pay salaries etc, but please do not hesitate, and contact us with your ideas. 
Battery backup and SIM card
Q: "Why not place a backup battery and SIM card slot inside the Hub (internet backup)?"
A: We have had batteries inside our older models. Our statistics shows that they are almost never ever used. That is really not a good idea for our climate - the CO2 emmision for production and charging a rechargable battery is very high.
A: For SIM cards, it is the same statistics - only the very few would like to pay a monthly SIM card subscription to a tele-company - some do that in the beginning, but soon it times out or becomes invalid.
So - our prefered solution: share rechargable batteries, share SIM cards... that is best for the climate and best for the wallets.
You can read more about how to do backup of battery and internet (SIM) in the "Internet and the Hub" section.
A Camera please
While you wait for us, then please take a look at some of the great cameras you can find in almost any store now. Pick Netatmo, Arlo, Nest, Nedis, Wyze - they are great value for money.
And yes, you can make other standard cameras work with us. Pair it with the Google Assistant and add some routines to make your alarm and cameras arm and disarm together. Make the cams store pictures when you are away - then you can show that to the police etc. The standard cameras from big players also have feature rich apps and nice services as well. 
But yes. As many have noticed, then we've removed all cams from our platform in 2018. At that time it was part of our income to earn money on servicing and storing images from cameras of different origins. We were first in the world with privacy cameras to turn away and look into the wall when you were home, so you did not feel somebody was looking at you. With increased focus on EU GDPR (data protection) our engineers made a long-lasting review and dissection of the cams. We were able to put Danish firmware inside the cams to replace some of the typical Chinese software, but not everything could be removed. Some data was not in our control and some data would go to places we could not sign for. 
While we are still trying to get new cameras made from the ground and up, then we leave it to the growing and hard competition within smart cameras to supply you with amazing video features. They may have another opinion about privacy and data than us, and they may be cheap if you give a little data and privacy back in return - that is also a kind of deal. 
...but we are working on it...and it is not trivial because we cannot (re-)use the same standard components as others do. We have to build more from the ground and up as we weigh privacy differently.
Smoke detectors - more features!
Q: "I only use the app for monitoring my smoke detectors, do we get more features? The app has not been updated with much since I started!"
A: Don't expect features for daily "fun", but maybe something for alerts through other medias (phone, sms, alarm centrals etc). Smoke detectors do just "sit there" and wait for smoke. It is a safety equipment, not more. We have to take care not to cause any malfunction or bad setup. Perhaps you could use the test-feature a bit more often, and some users have access to fire-drills at home to train the entire family. Or add some home security, burglar alarm sensors to trigger the sirens on burglary. Otherwise, we do have trouble comming up with ideas that balance all that. Here's something we had to turn down for now:
Turn smoke sirens on and off in the app (we would violate regulations doing that)
Make smoke sirens beep or sound on entry and exit delays (so you get warned that alarm is about to trigger)
Make it beep when I have to locate it (we can only make all of them sound at the same time)
Tell battery percentage in app, just like all other sensors (not possible - as an exception, we are not the engineers of these detectors)
Tell signal quality and signal loss in app, just like all other sensors (not possible - as an exception, we are not the engineers of these detectors)
Turn off the light - it blinks sometimes over my bed (safety...again).
A keypad - why not?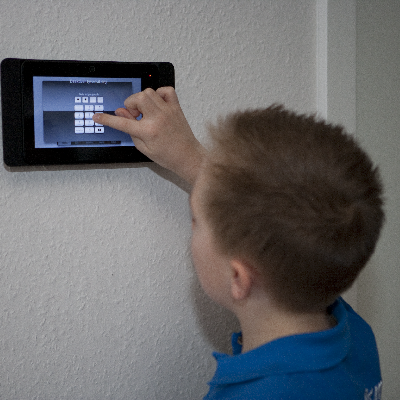 For years, we have had the assumption that all major smart home platforms (Google Assistant, Alexa, etc) would include smart home security keypads in their smart displays. We actually made the first keypad display in 2011 - before other alarm systems (see picture) - and that was an expensive first-mover experience, indeed. Or keypads for doorlocks would open up to integrate (so you only have to have one keypad - for both alarm and door). And we assumed smart-phones would be able to use their bluetooth and NFC chips for smooth access to pinpoint exactly where you are to turn alarms on and off. We have learned that future does not move all that fast, and the giants sometimes seems stuck for a looong time. 
We have many votes for this...maybe..
Warning on open doors - when I leave?
It is obviously a good idea to warn if you forget to close a door or window when leaving. Apparently we have all necessary information to make this feature, as we know when you arm your house and which doors and windows are open (see more in section on door and window sensors).
We have not yet had the opportunity to prioritize this feature - and trying to excuse this with the fact that we want it to be better than how it is typically implemented.